I always say this but it's been a minute since I've written on here and so much has changed since I last posted! I want to share some of my favorite things that make me so happy currently. I also want to look back on this later because I look at my old favorites and it always reminds me of things I totally forgot!!!
-Heartstrings on Netflix-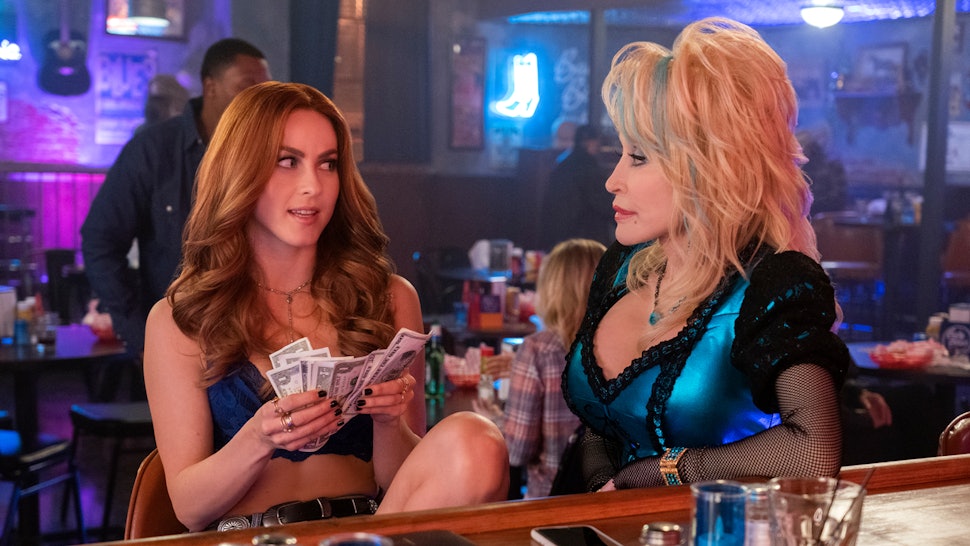 This is the sweetest most heart warming shiii I've ever come across. I love Dolly Parton more than life itself and I was so excited when she announced this mini series on Netflix. There are 8 episodes, each an hour long, and each one is the story behind a different song of hers. It's so perfect to watch right now during the holidays and the whole time I watch, I'm either crying or smiling so big, or both. Even if y'all don't like Dolly, 1) what's wrong with you and 2) at least watch the Jolene episode! Jules Hough plays Jolene and it's SO GOOD. 
-6 Favorite Songs-
Fight (feat. Florida Georgia Line) – Tayla Parx
More Hearts Than Mine – Ingrid Andress
club – Kelsea Ballerini
Does To Me (feat. Eric Church) – Luke Combs
Love Someone – Brett Eldredge
Thank God For You – Rodney Akins
I really only listen to country so if y'all want to hear the playlist I listen to 95% of the time, here it is!
-Gymshark Leggings-
I have finally found leggings that are long enough and don't cost an ungodly amount! I now have 3 pairs of these leggings and they are so comfortable and make ya look good:) I feel like I need to workout when I wear them but I usually end up just chillin lol. It's an ongoing joke with my roommate because I worked out everyday the first 2 weeks I had them and now it's a rare occurrence. Literally throwing myself off the bus but oh well.
-Bombay Hair Curling Iron-
This curling iron slaps harder than it should and that's that. I ordered this curling iron with 3 different sized wands, and they're the extended barrels which I love because my hair is so long! I use this almost everyday and I get tons of compliments on my hair because of it! Hands down the best curling iron I've owned!
-My Girls-
Probably the biggest change of my life happened since the last I posted which is kinda important haha but I started my freshman year at IU and have met some of my favorite girls through it and grown with some older friends as well! Nonstop fun- mom, I promise I do well in school too.
-Food and Drinks-
Making a list here don't ask questions just trust me.
Taco Bell Root Beer
Stouffers Mac and Cheese
That's all you need to know
-Tweets-
Here are links to some of my favorite tweets, hope you enjoy.
Til next time!